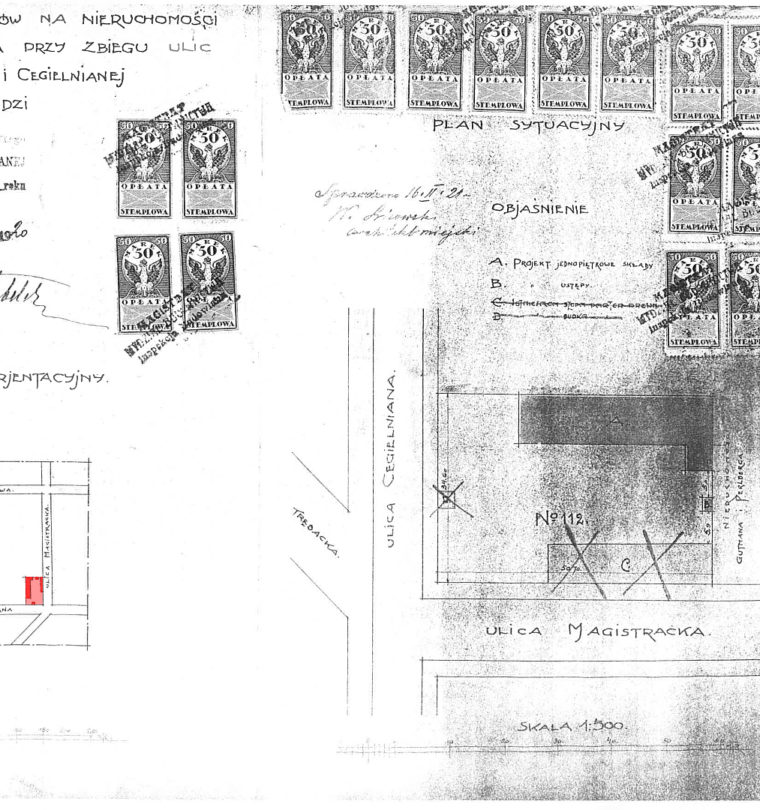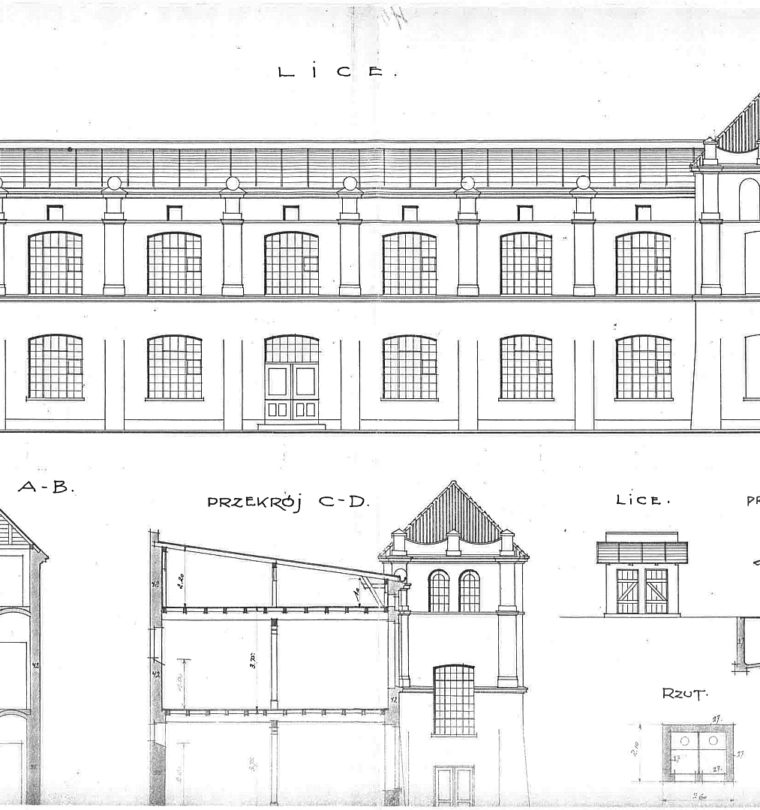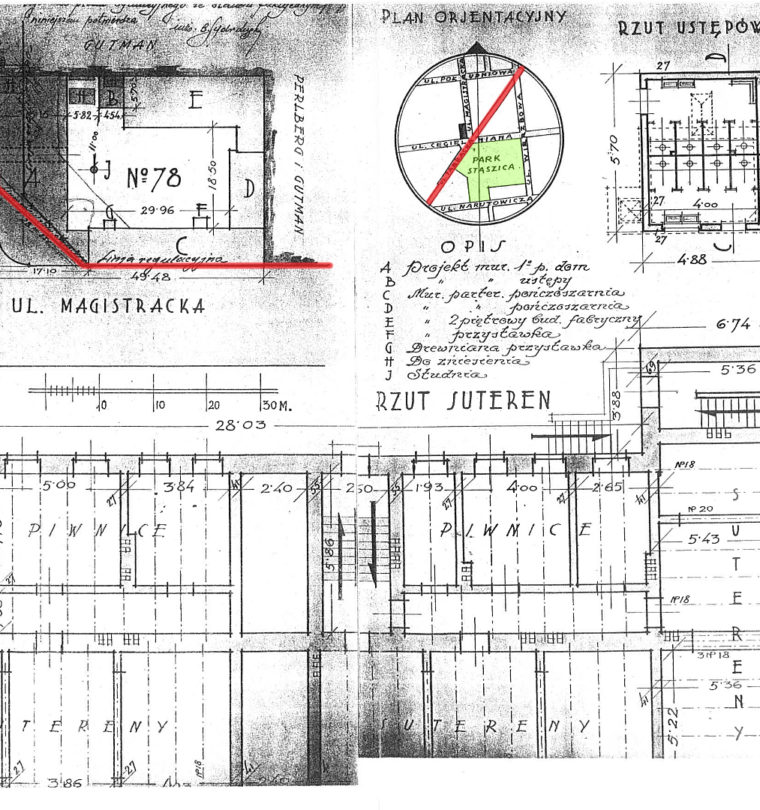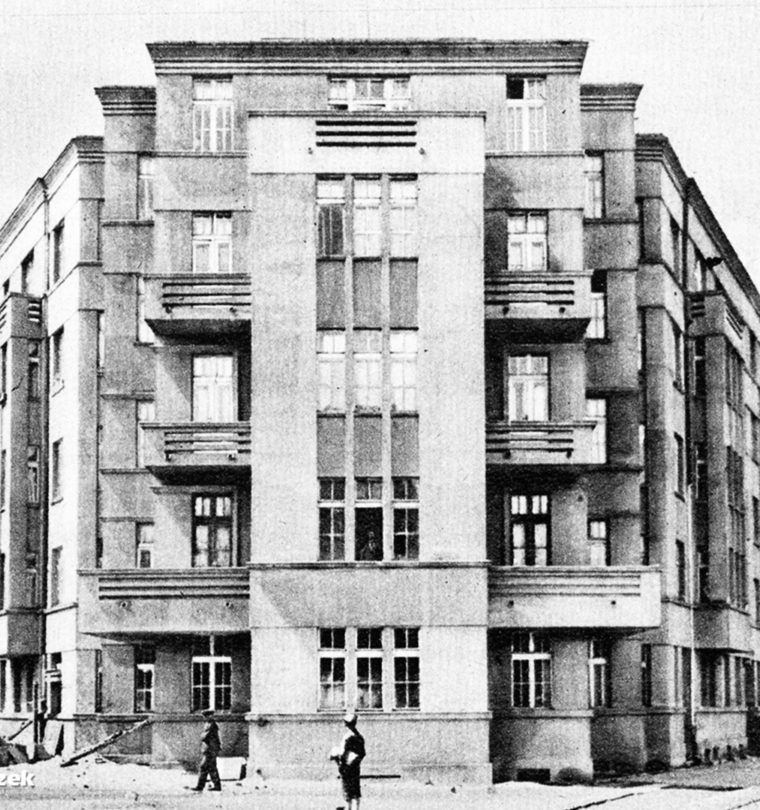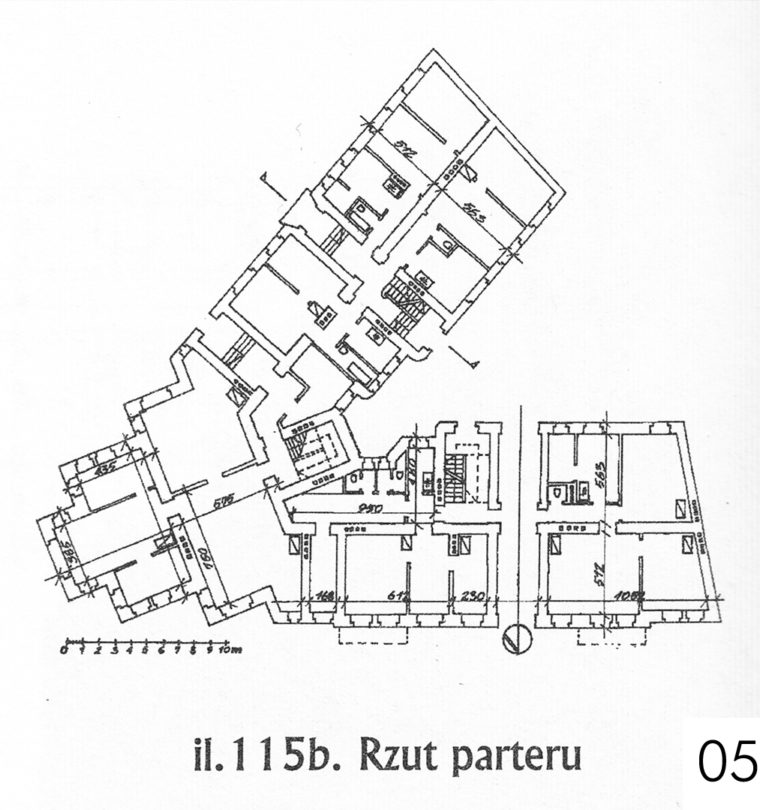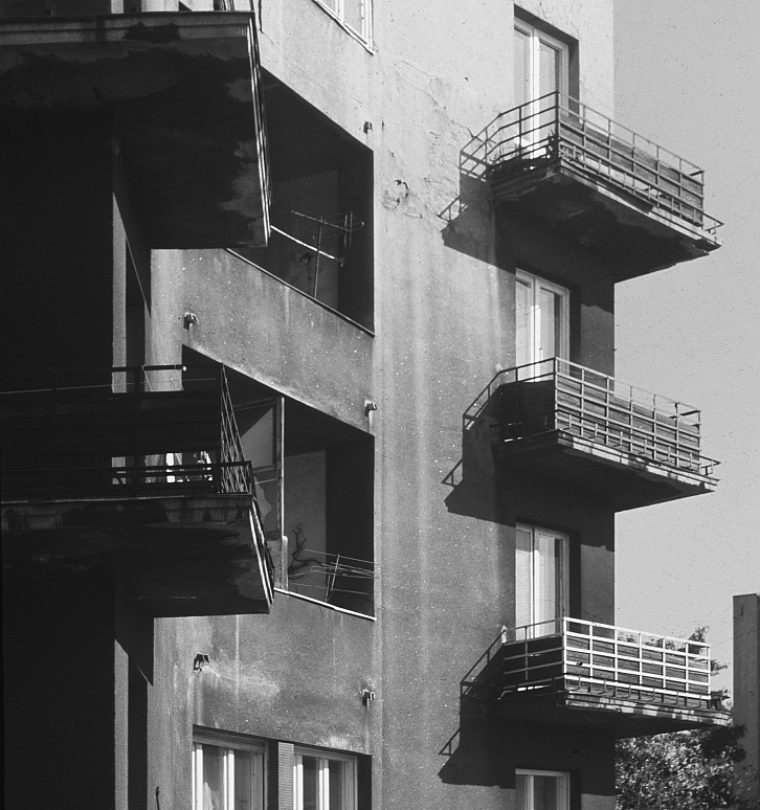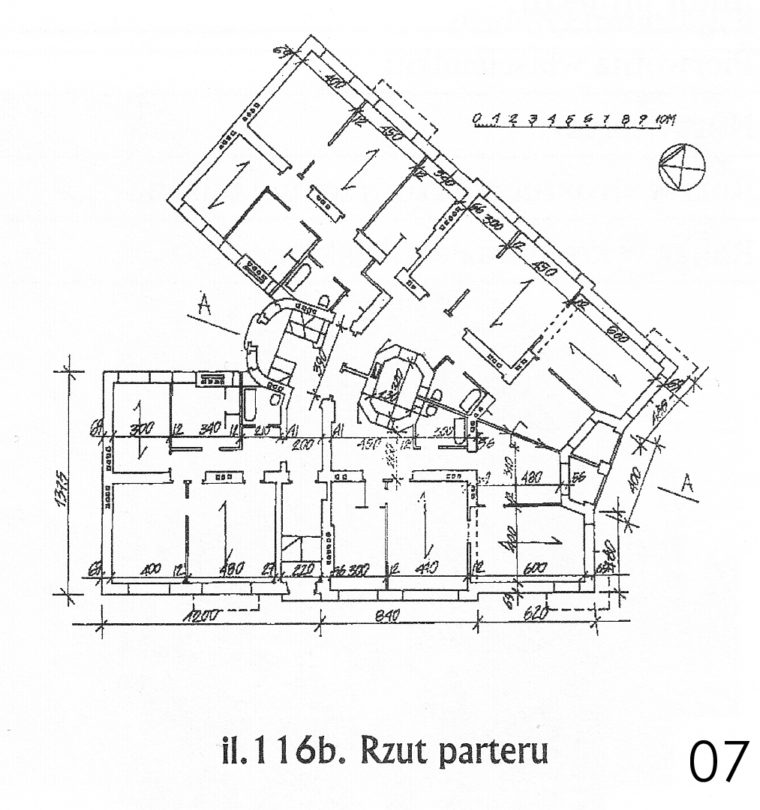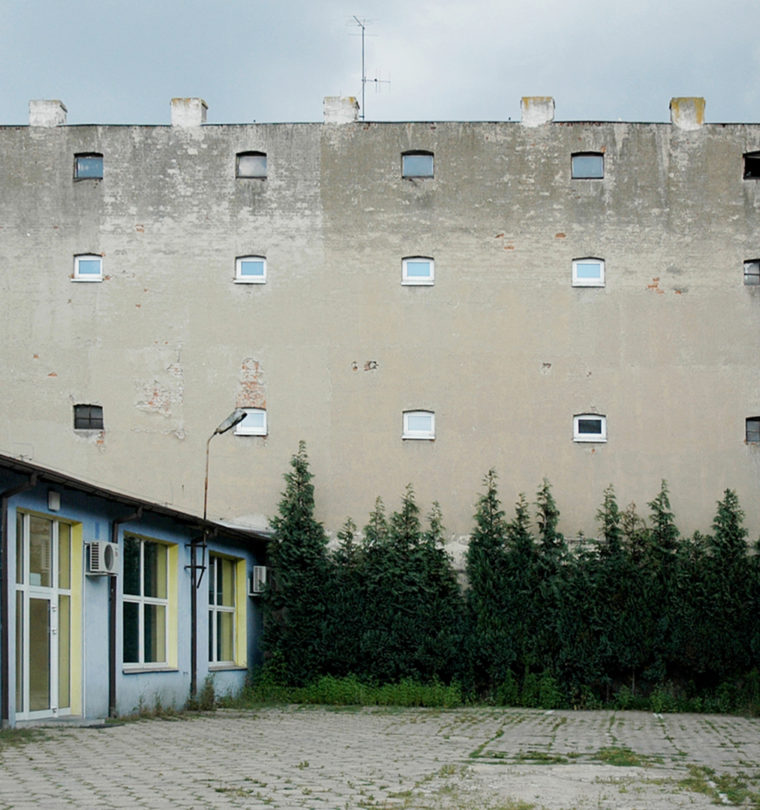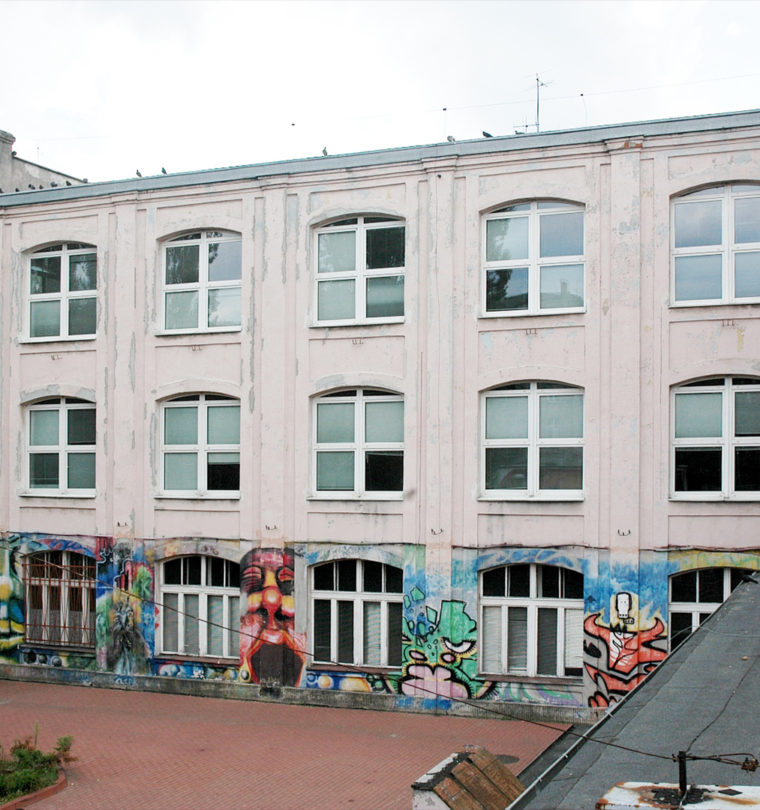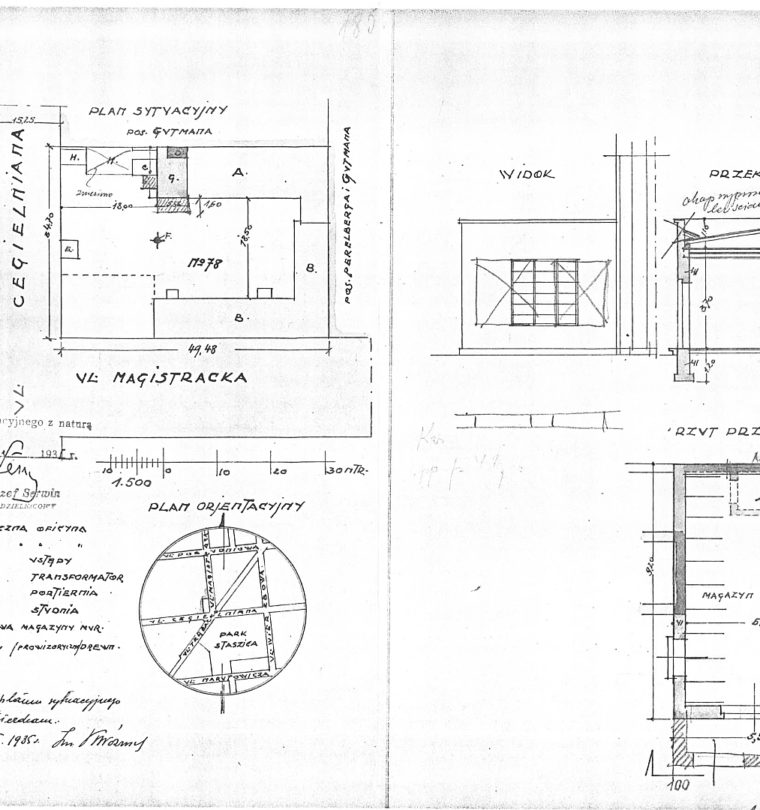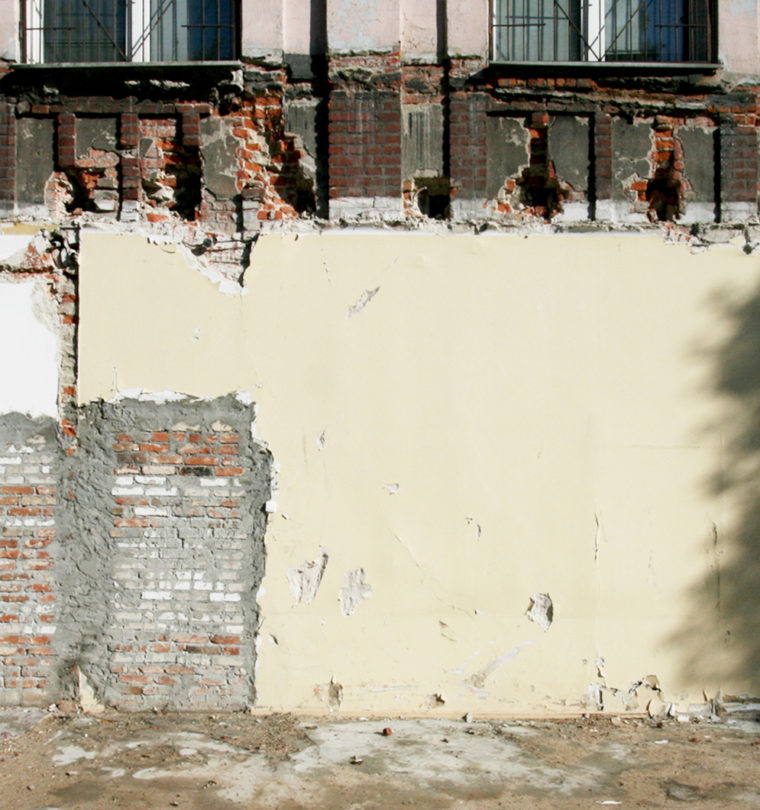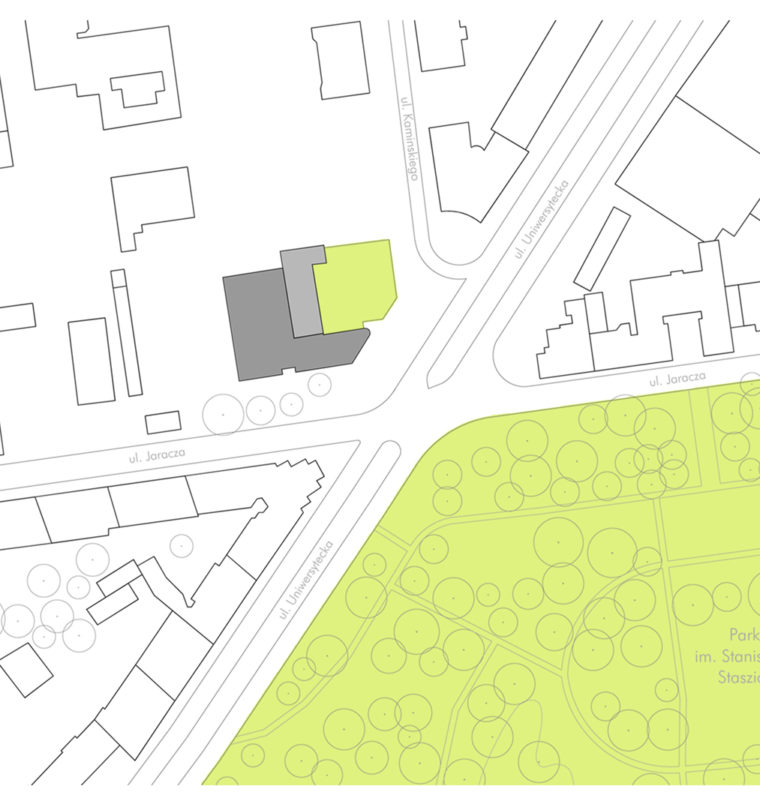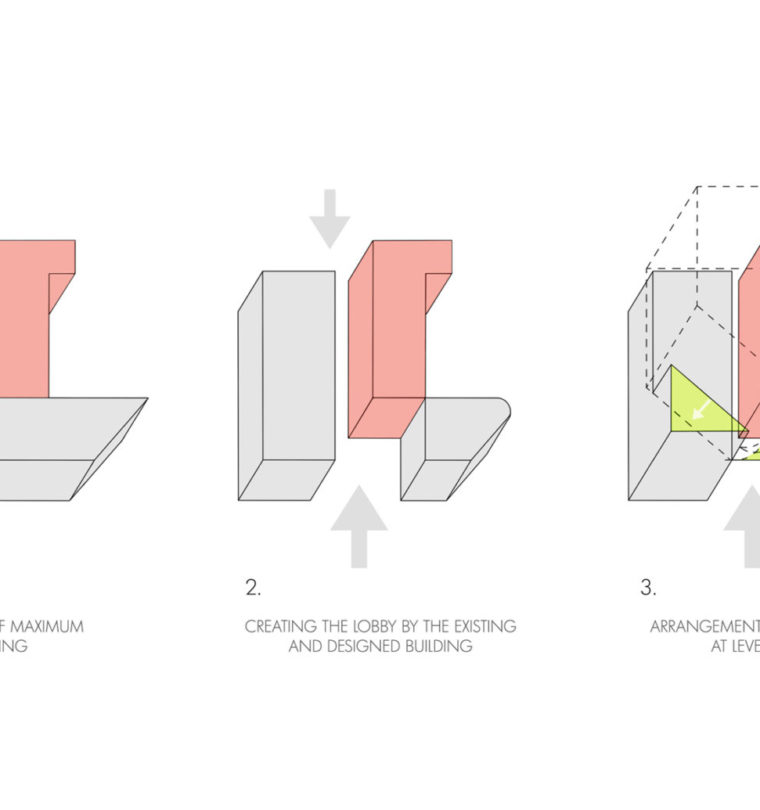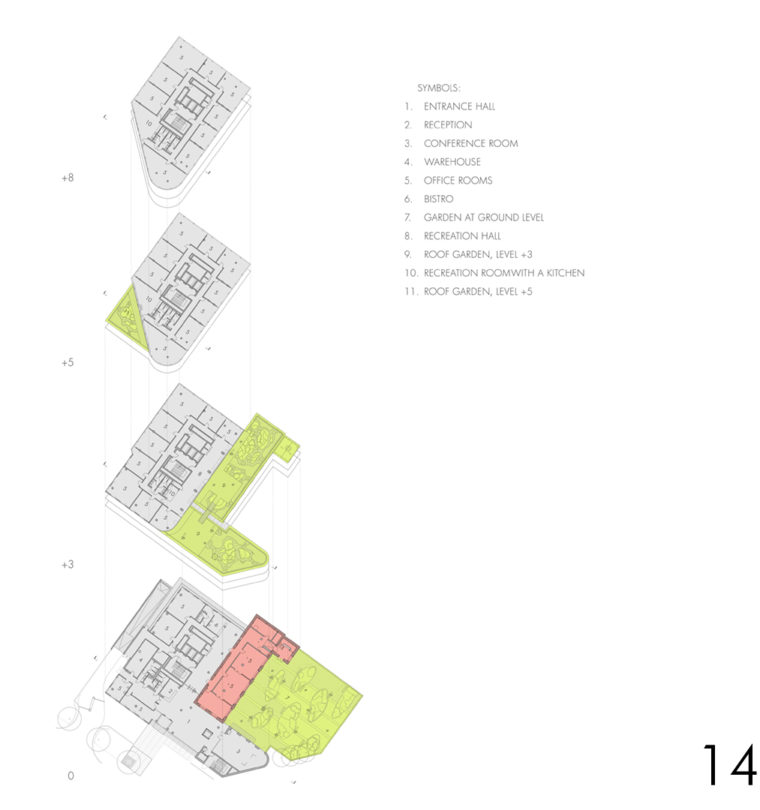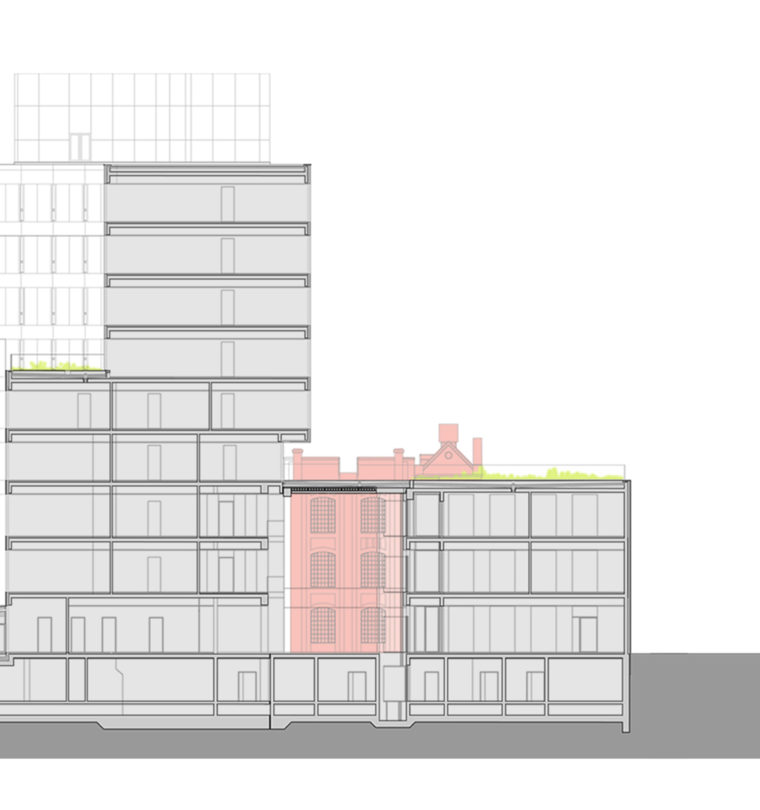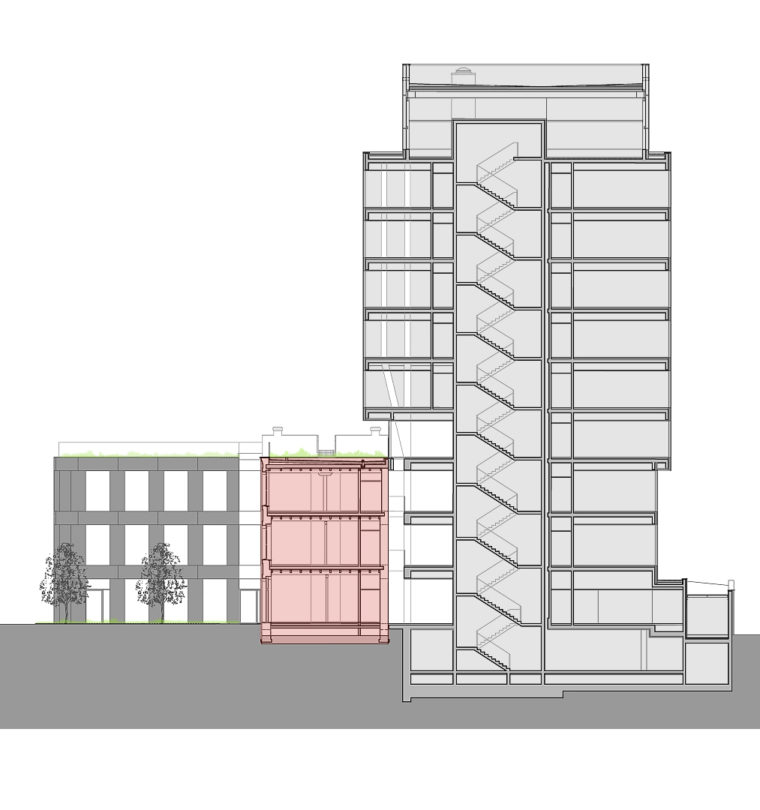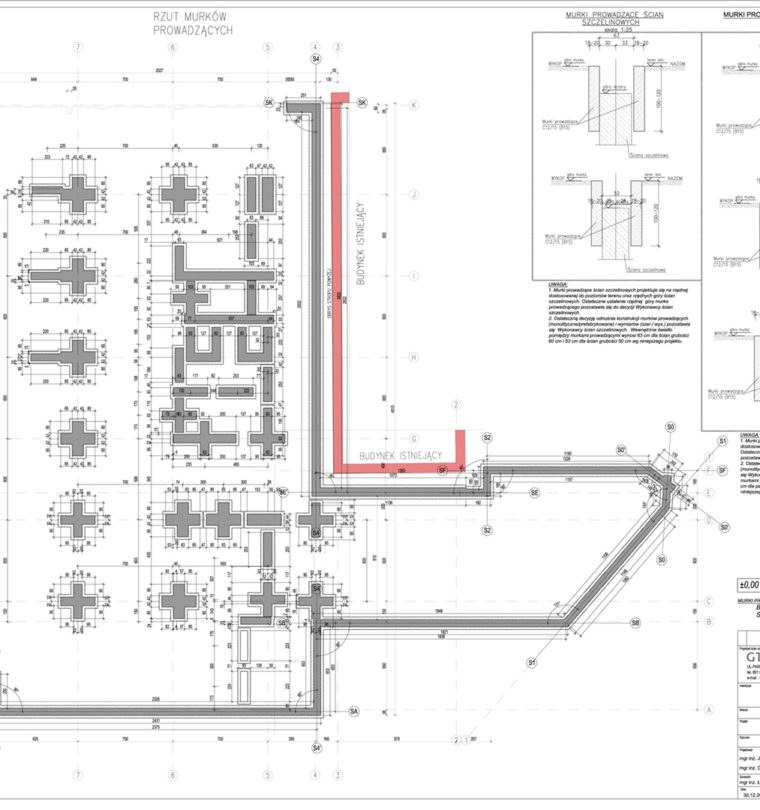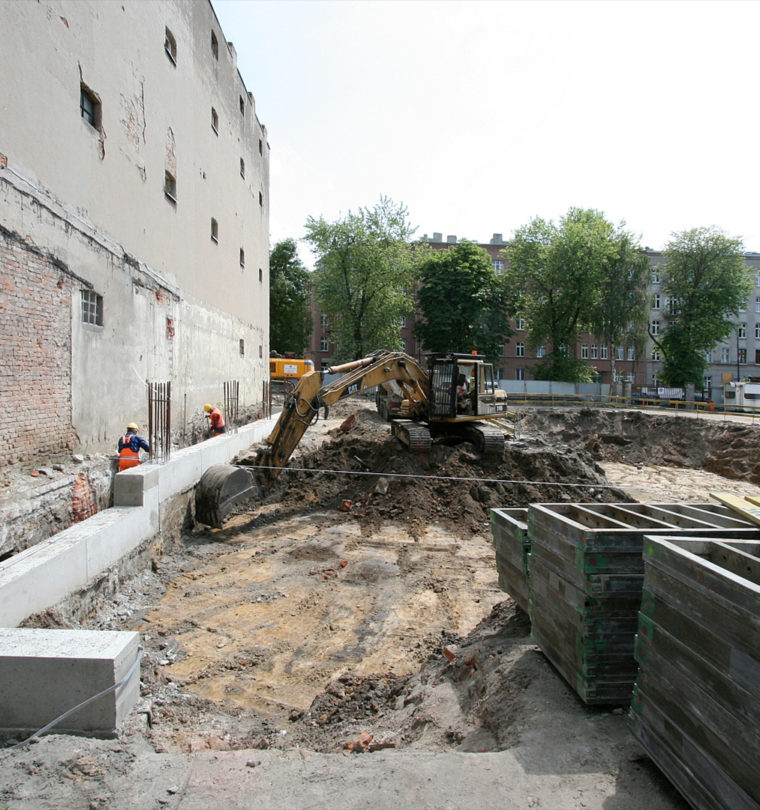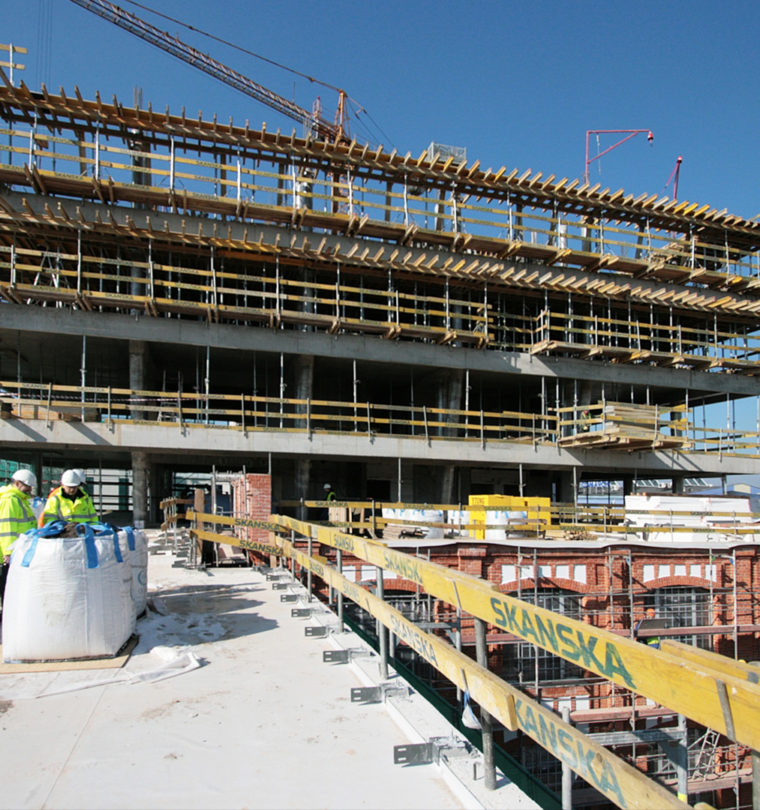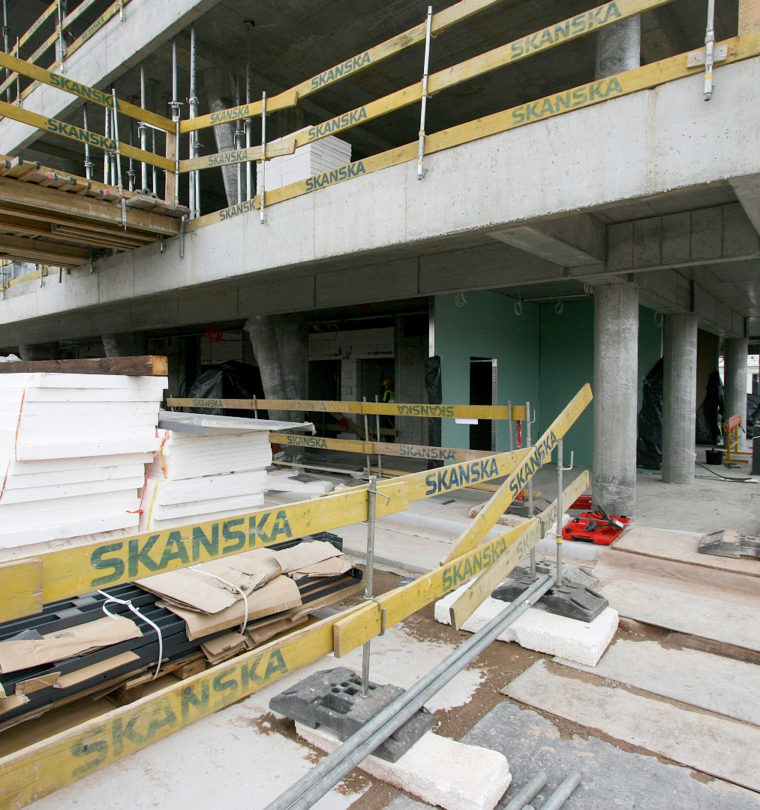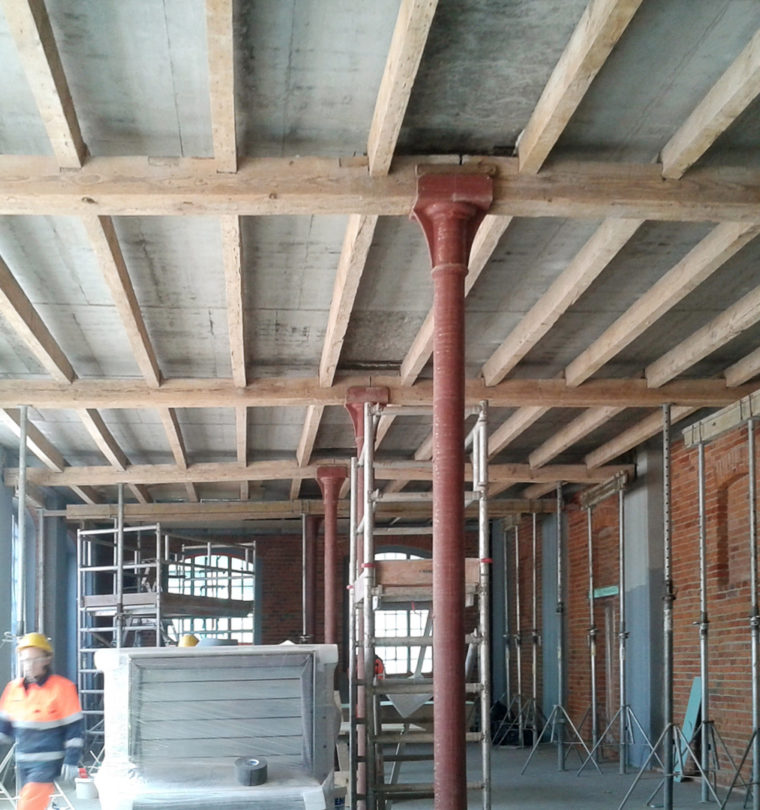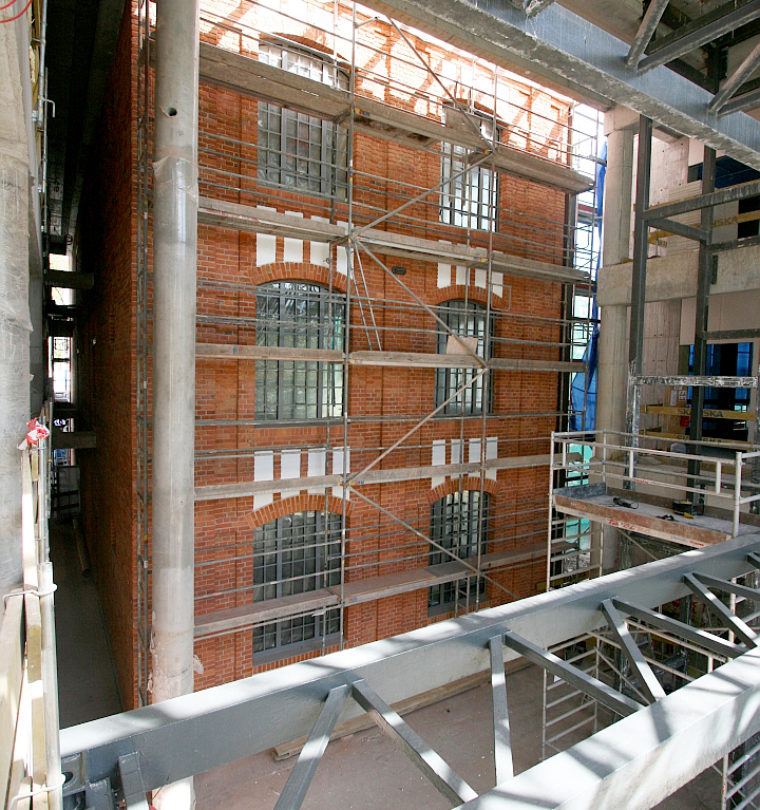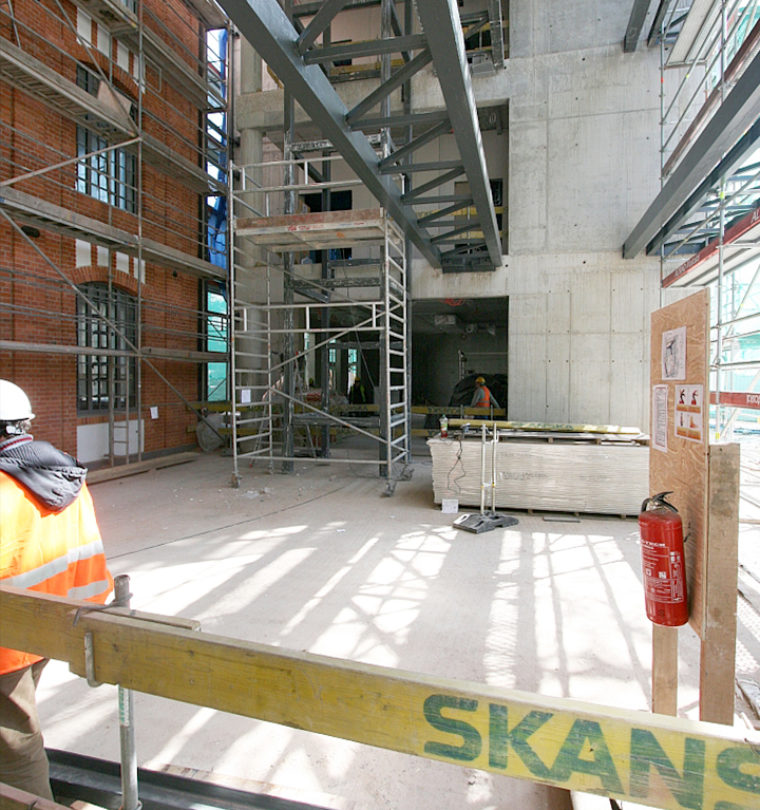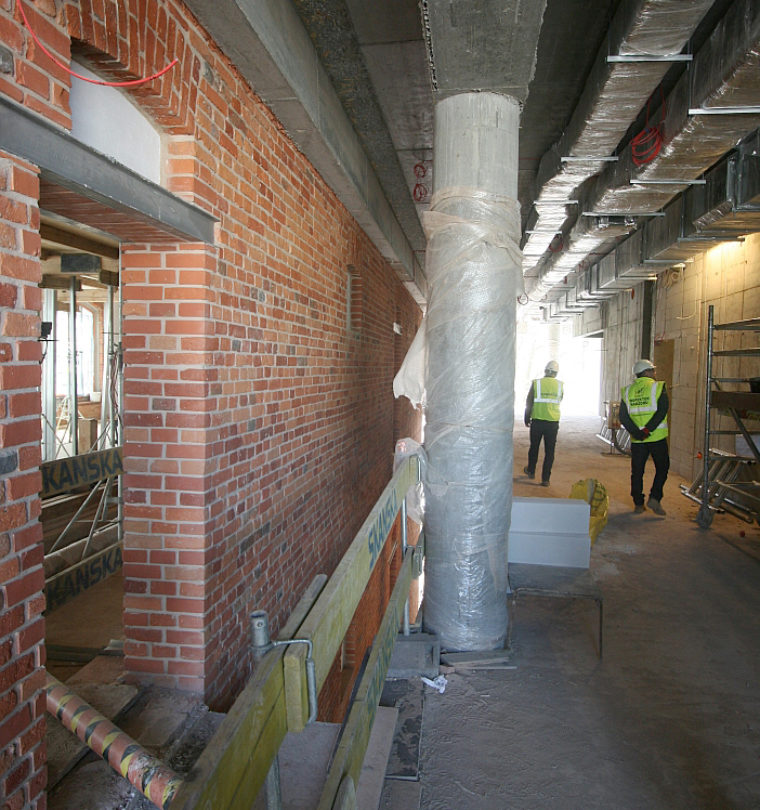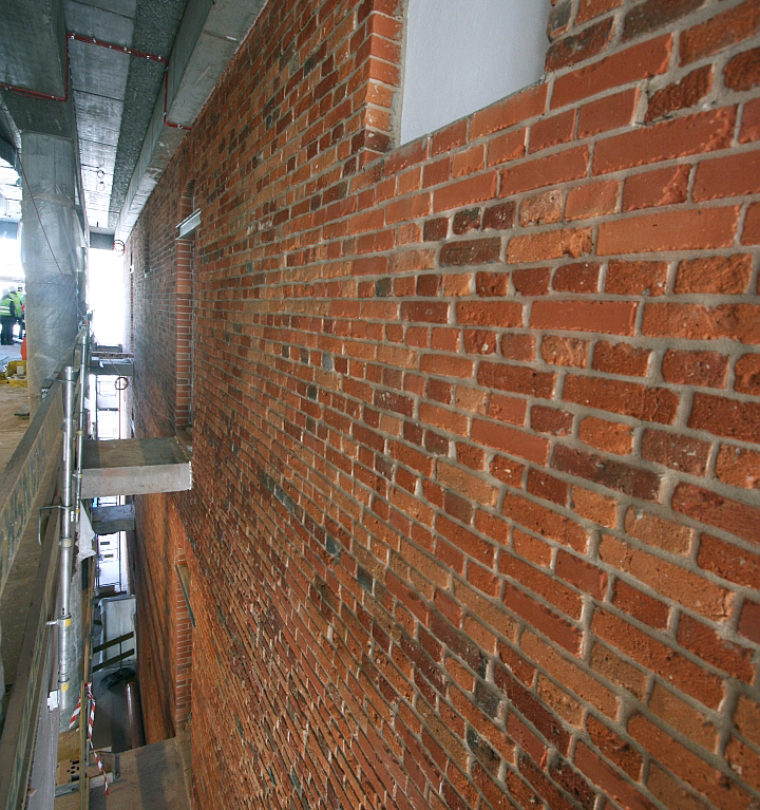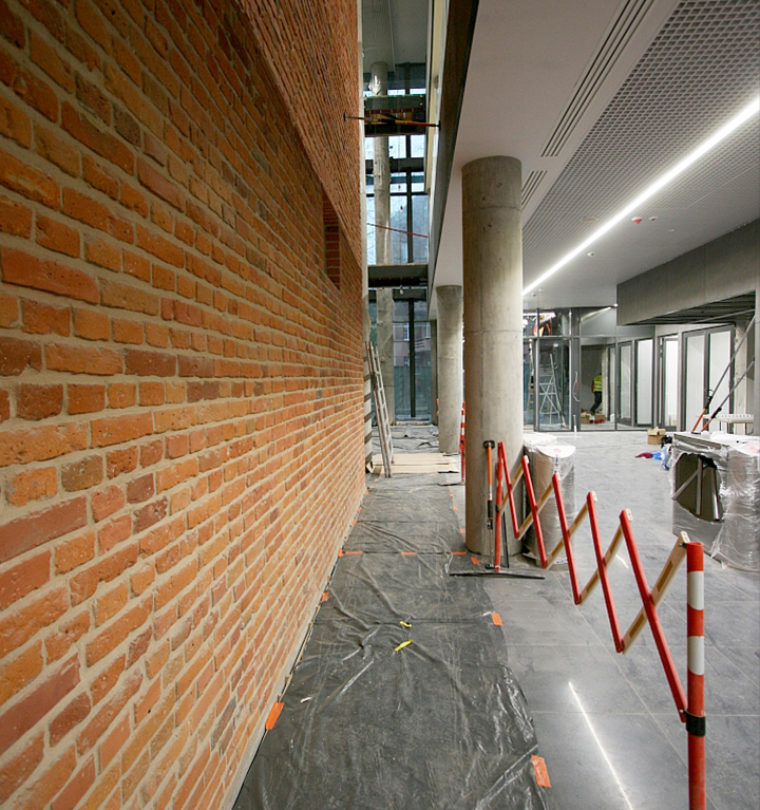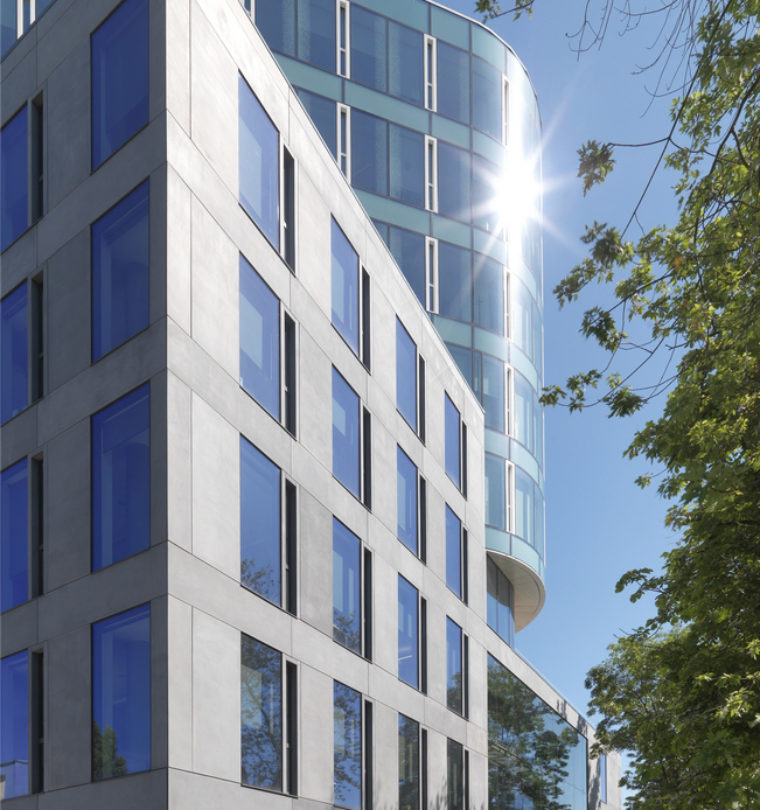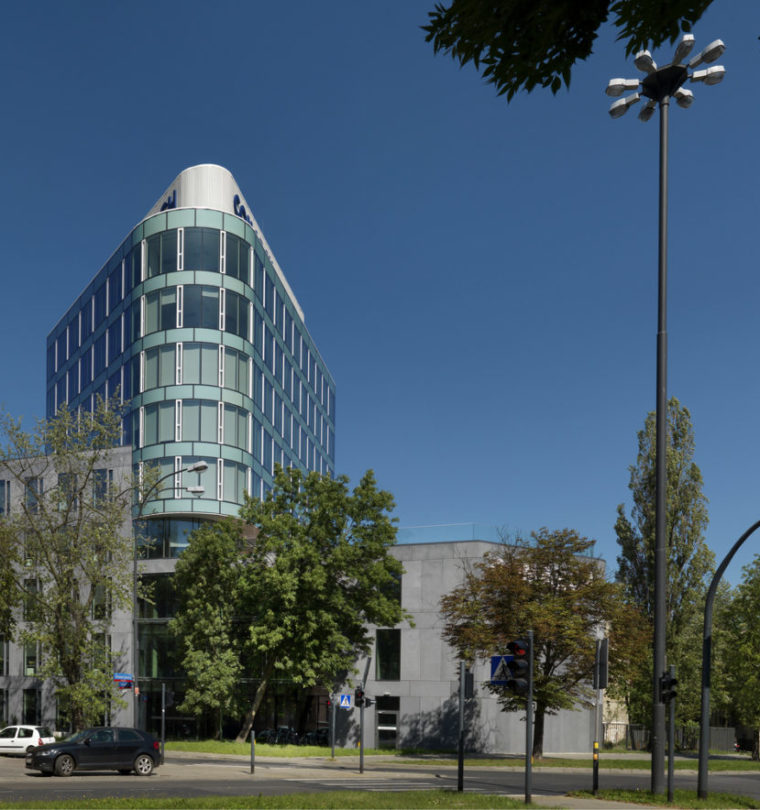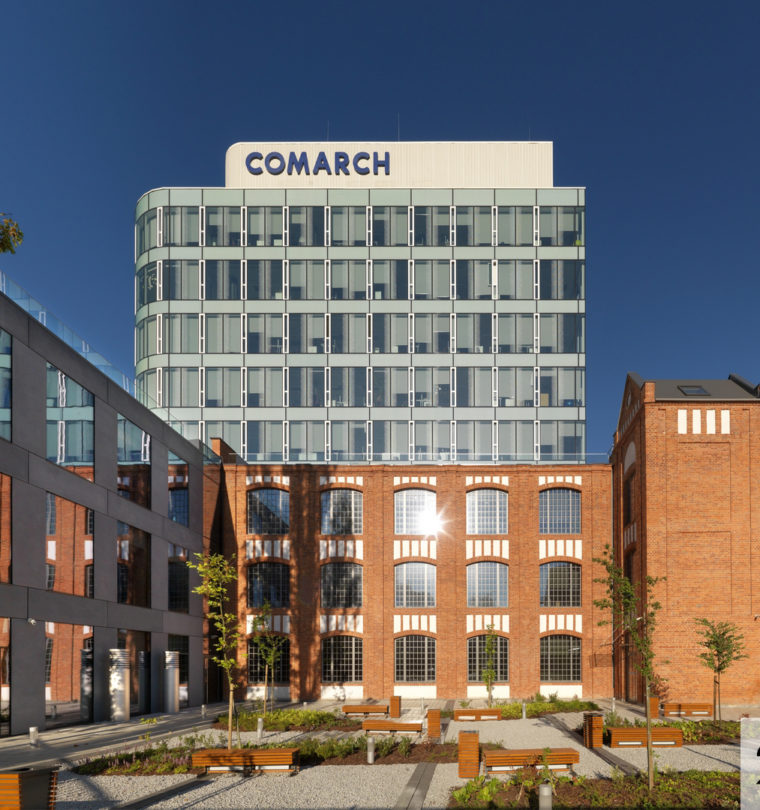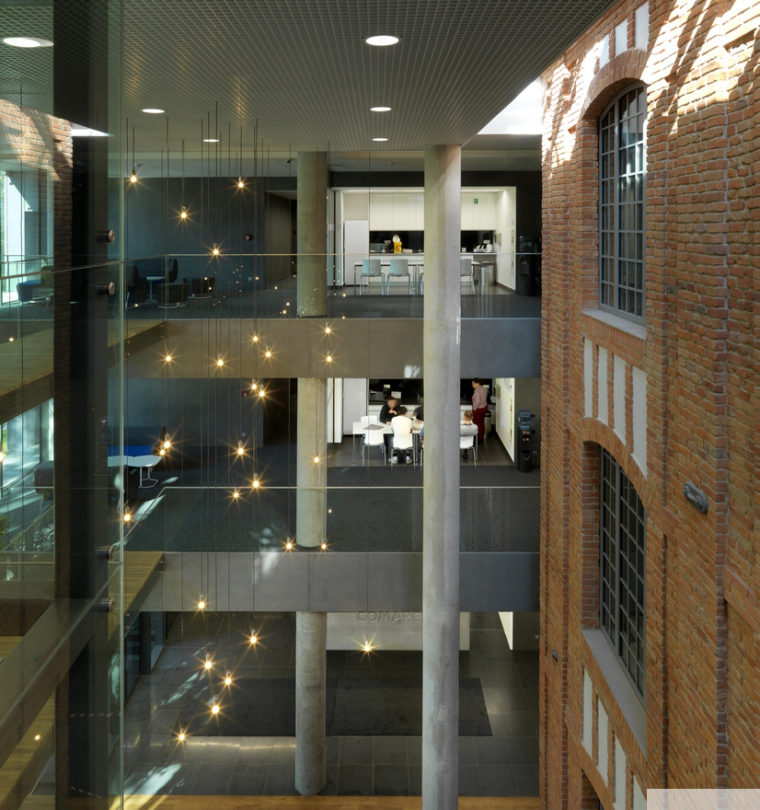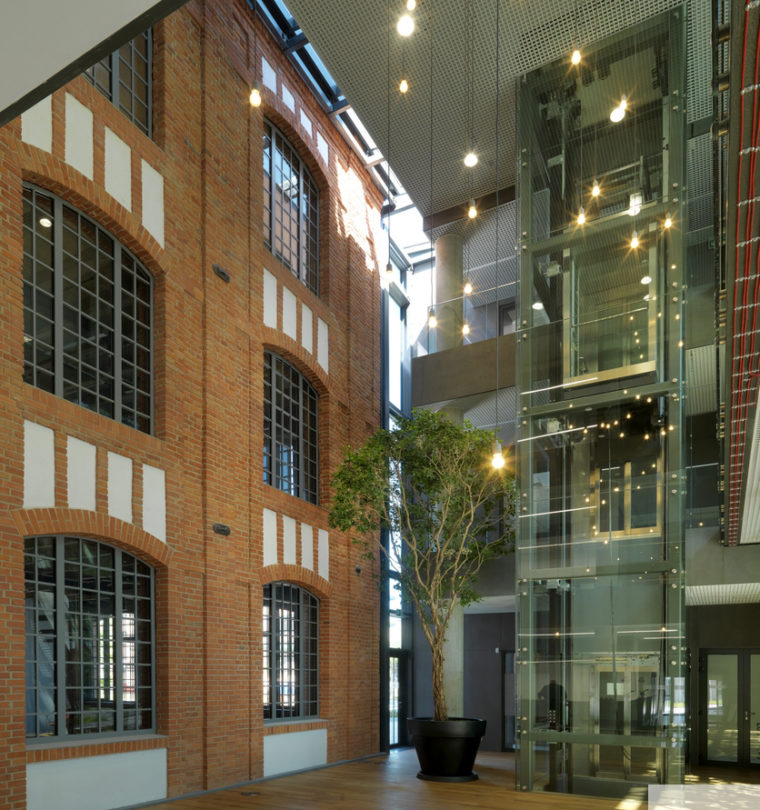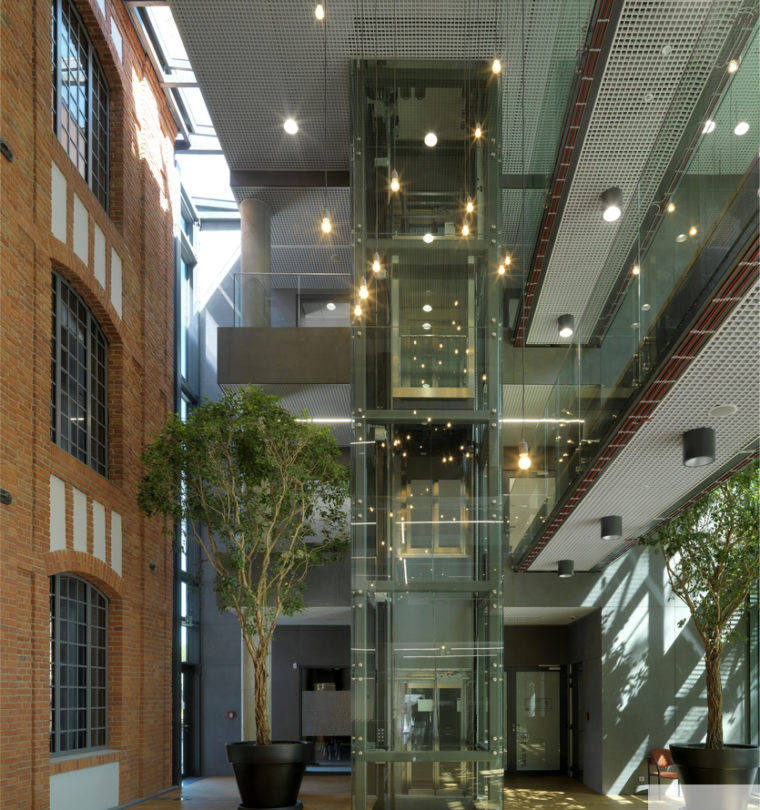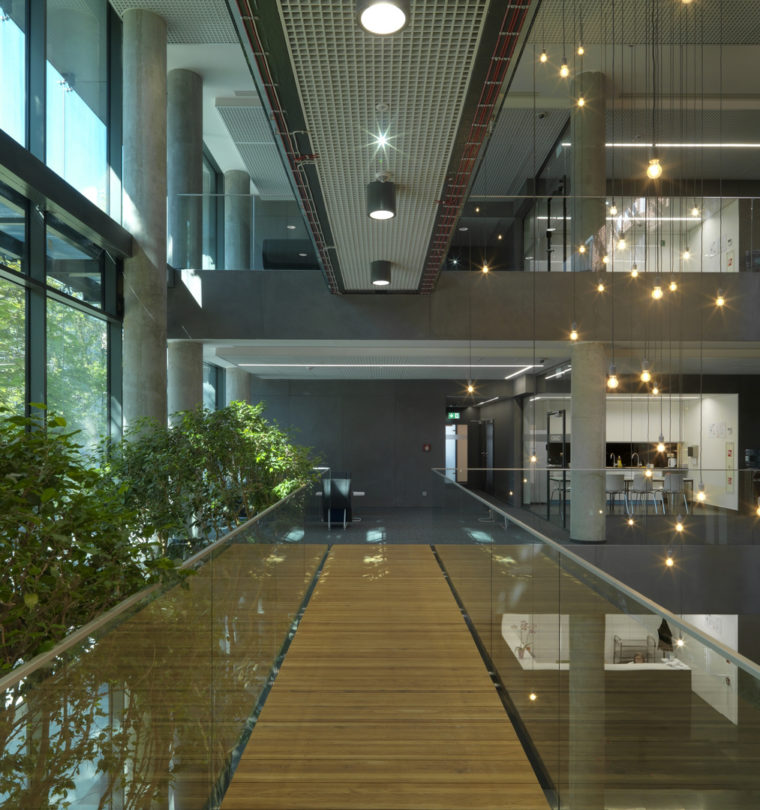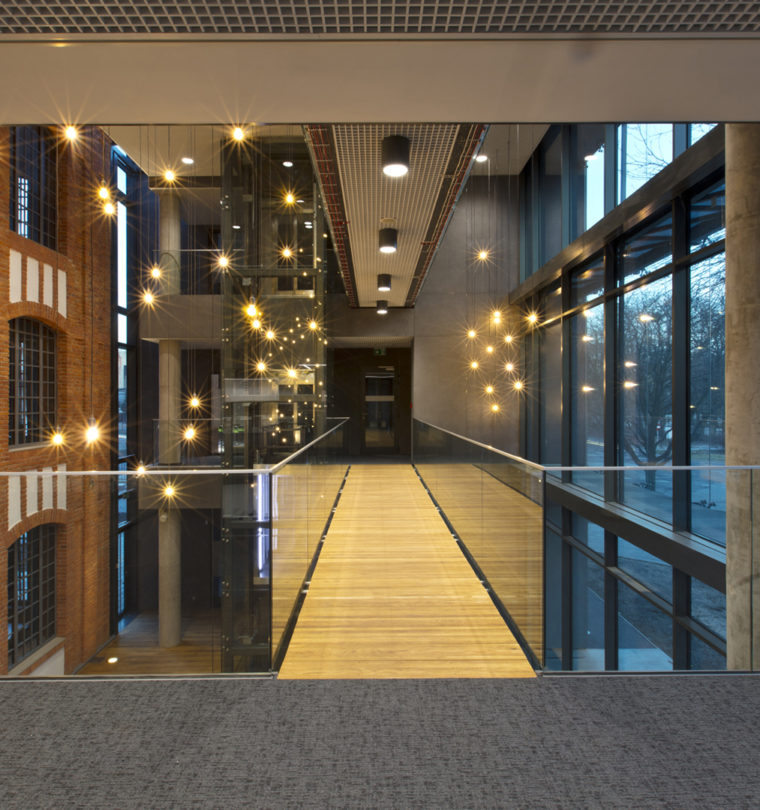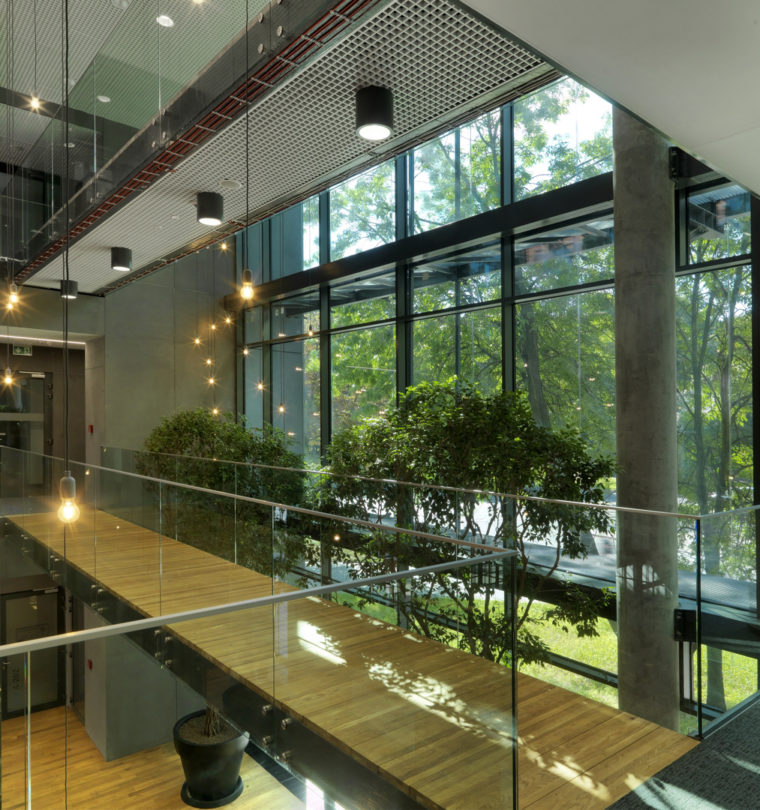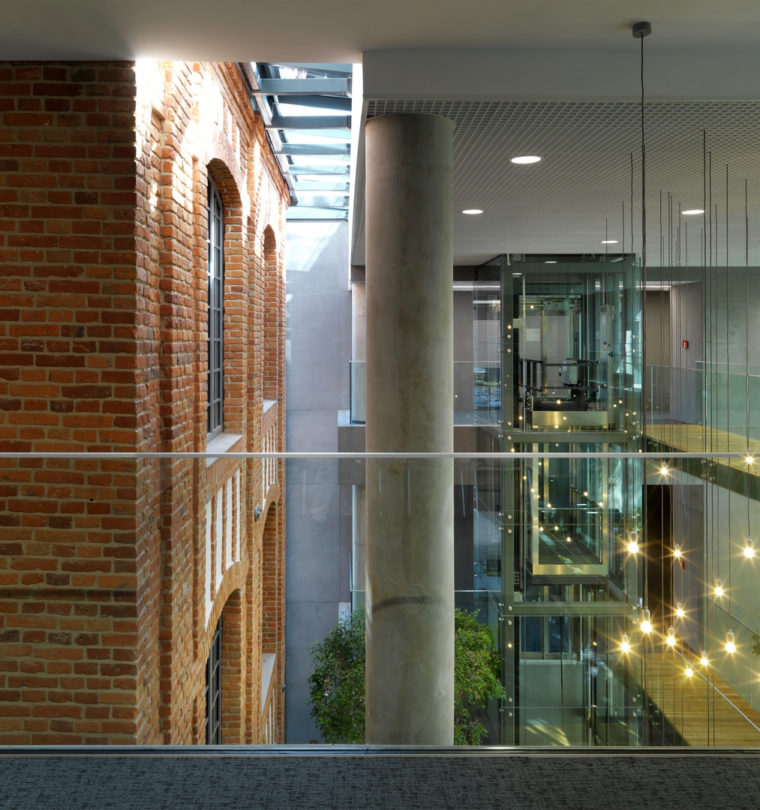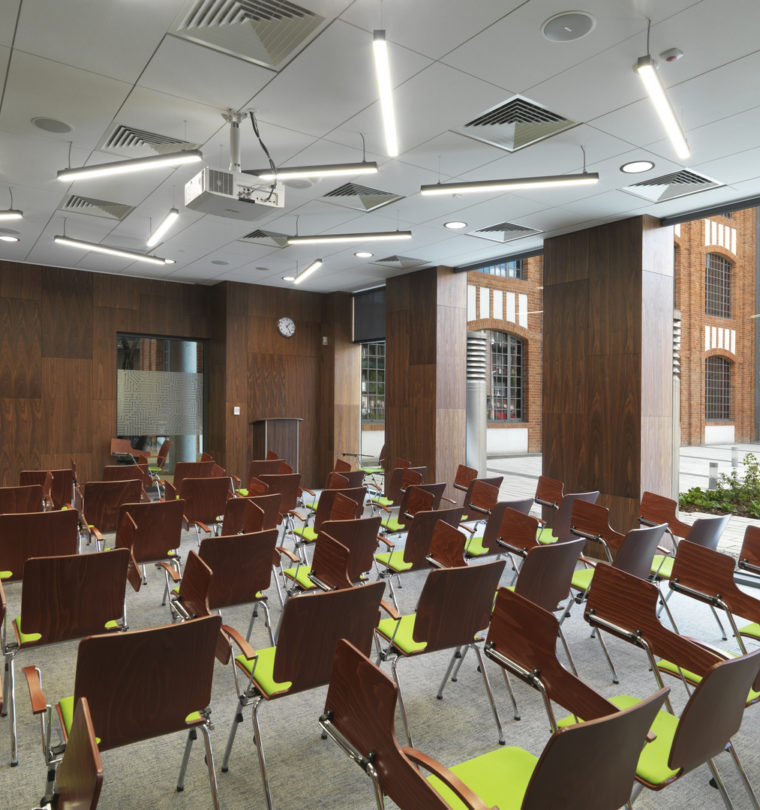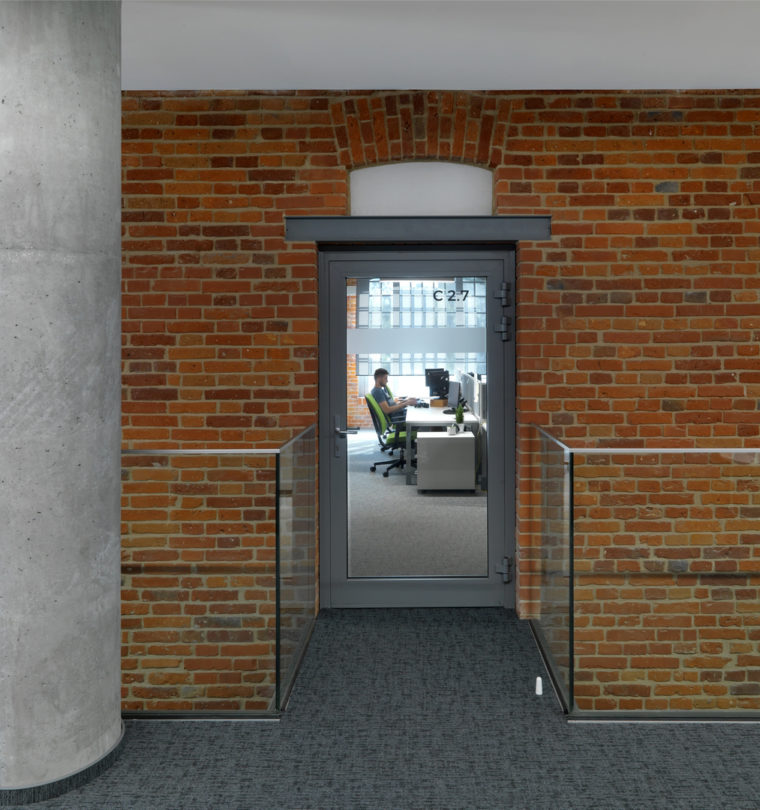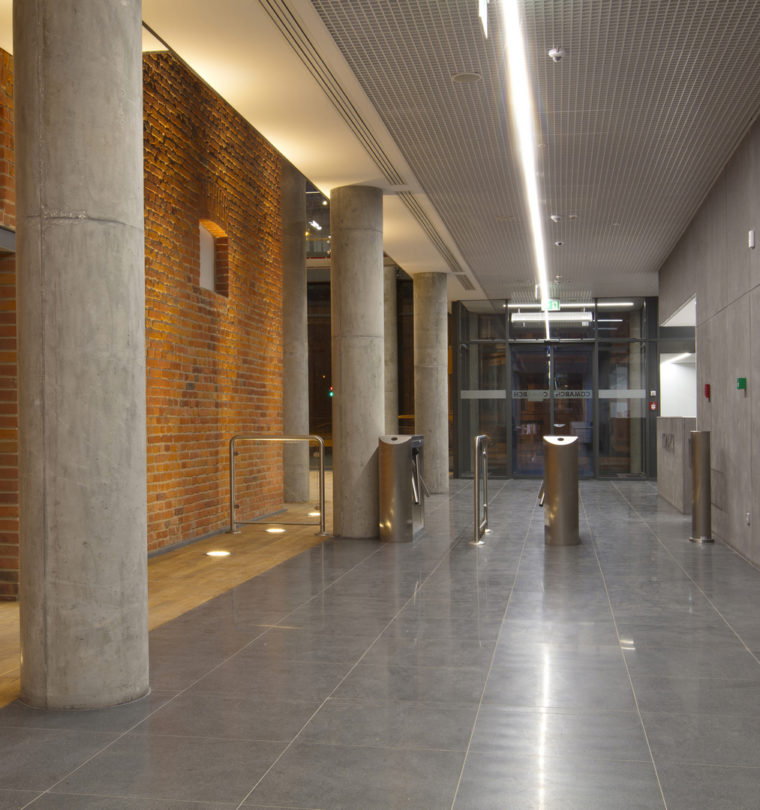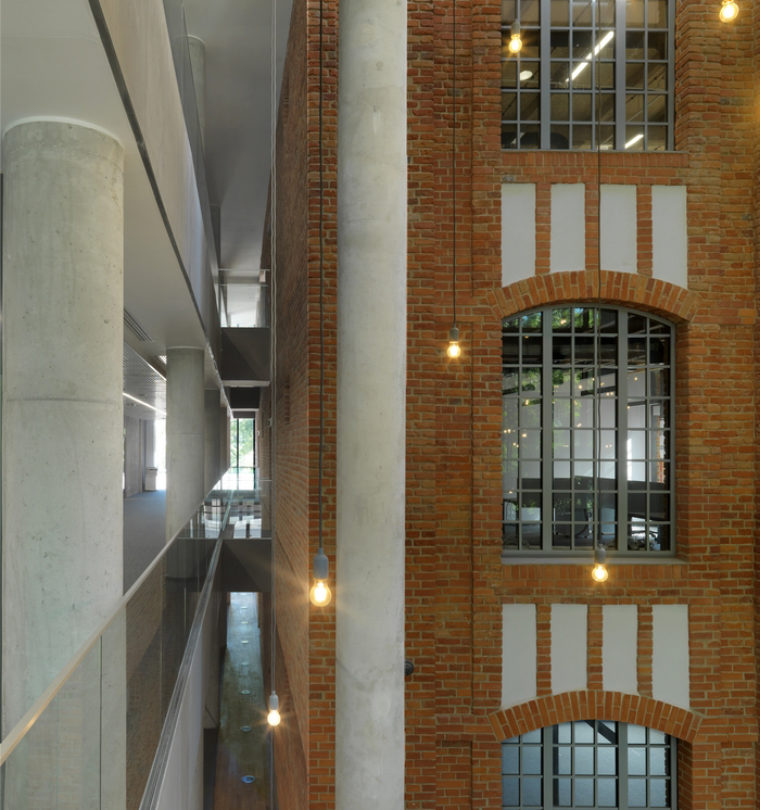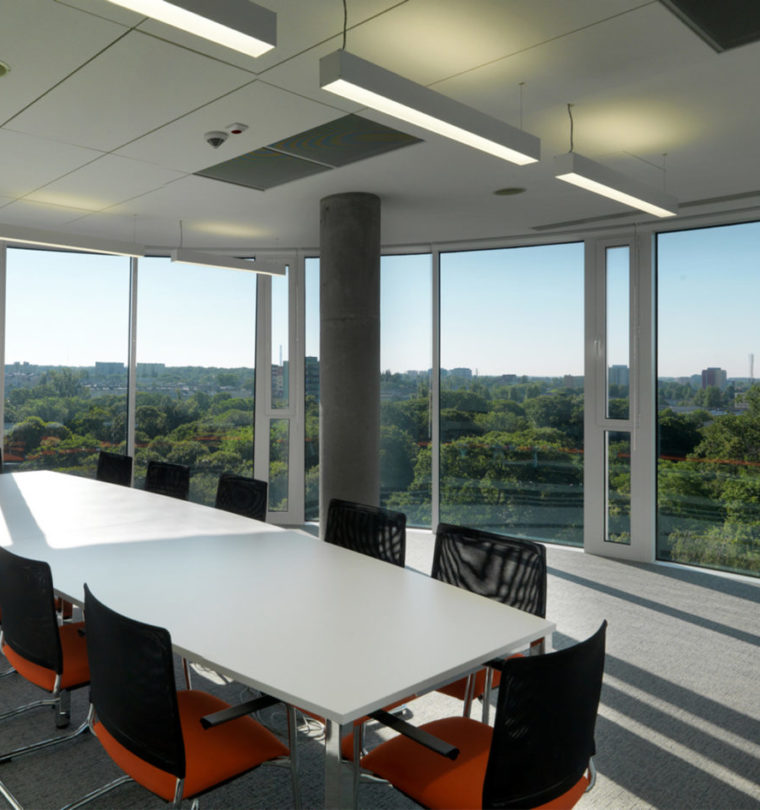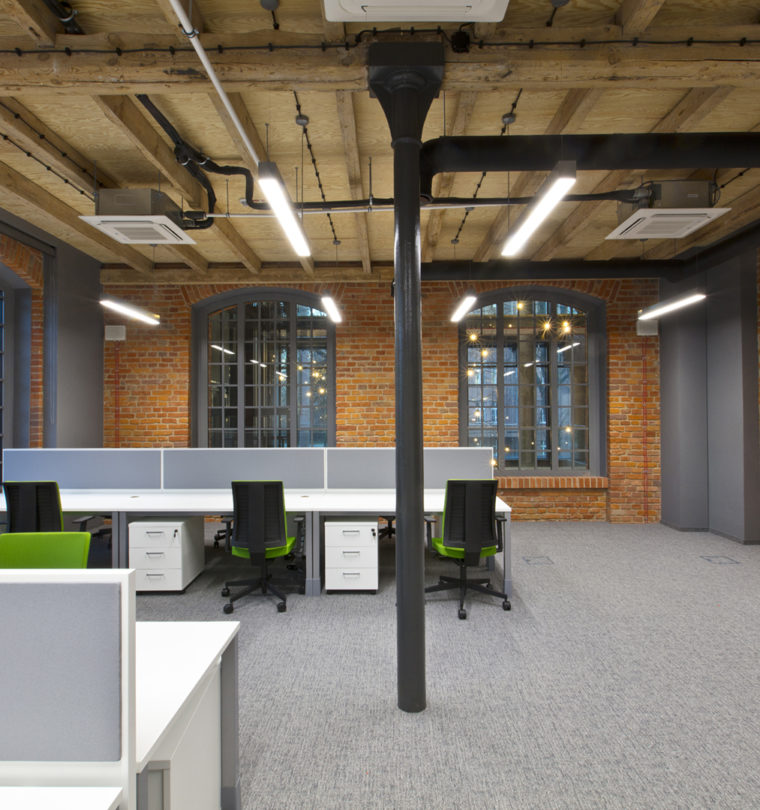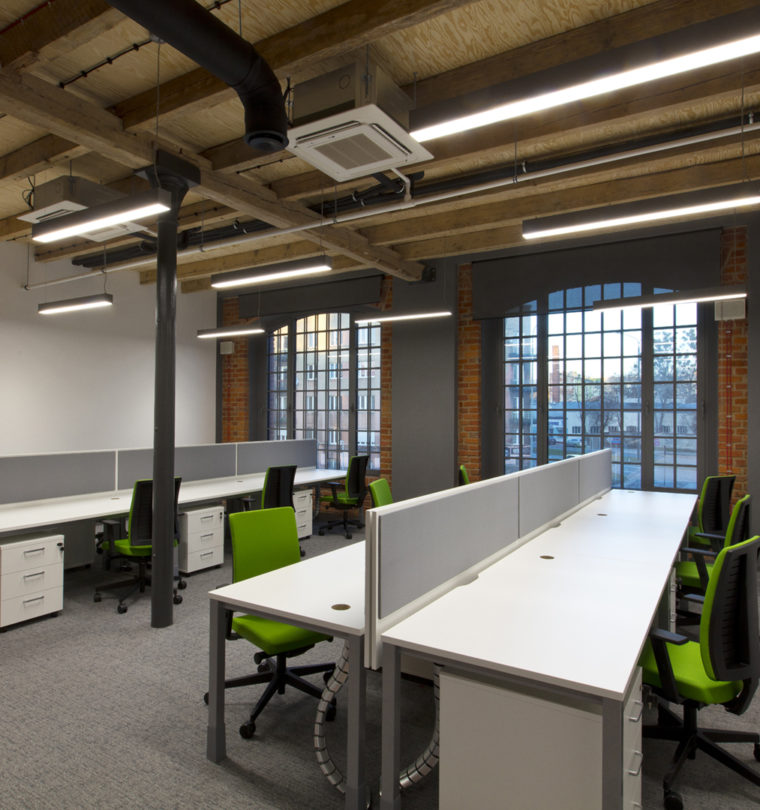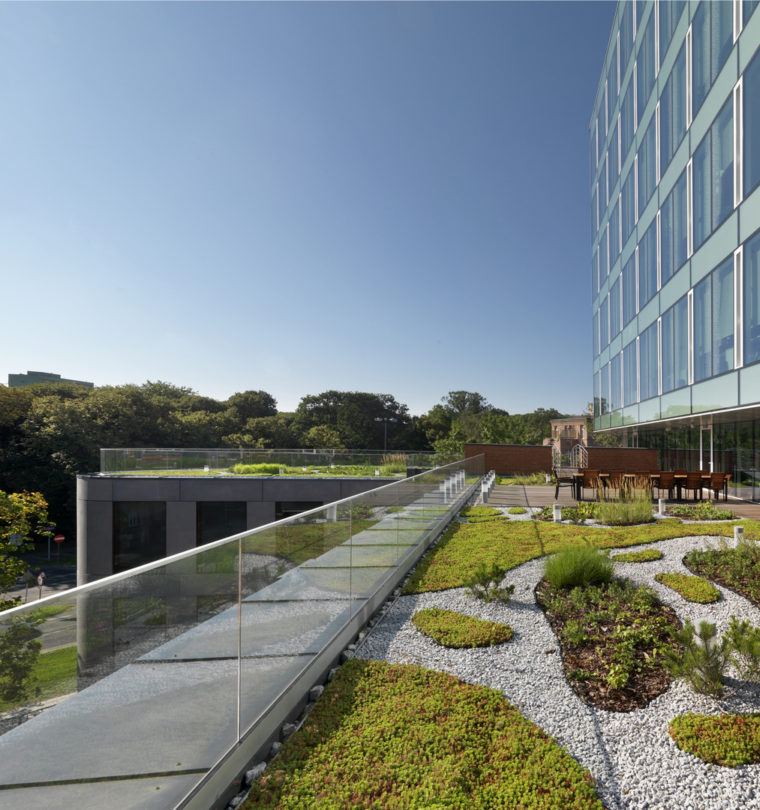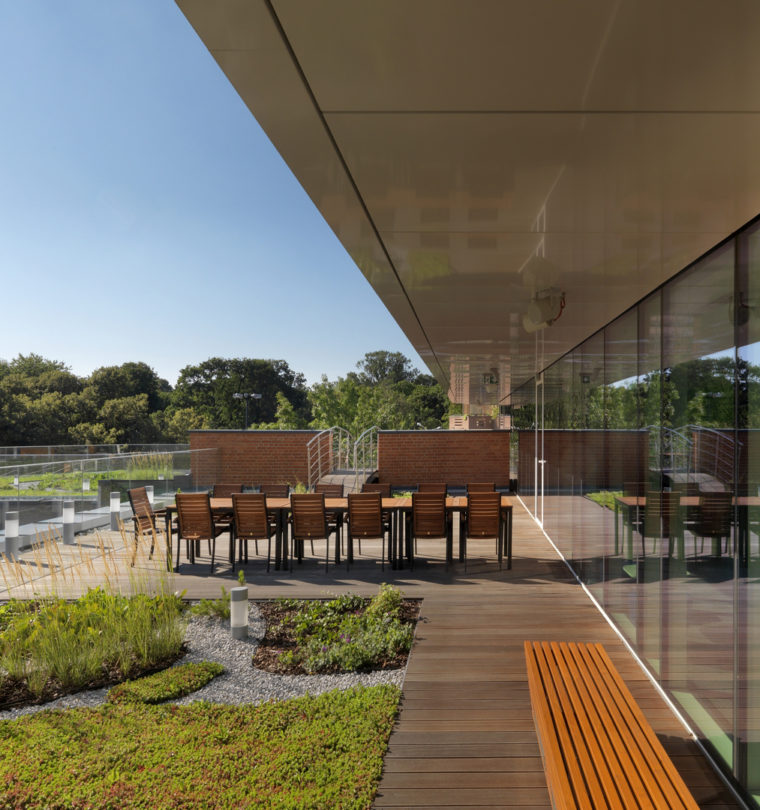 Presentation of Comarch at the WAF 2018
1
This story begins nearly one hundred years ago, in 1920 .
[Town of Lodz] Lodz City Council gave building permit for small factory located on the back border of corner plot.
Back fire wall of this building will be a small hero of our story.
2
The design had some elements of Art Nouveau but completed building was more eclectic.
3
Five years later [Town Hall] City Council draw a new street running diagonally [by] across regular grid plan of Lodz.
That was the reason of new regulation line and refusal of building permit for front corner town house.
But on two sharp corner plots formed by new diagonal street [on] in late twenties [was] were built [by] two modernistic townhouses.
4, 5, 6, 7
Elevations and layouts as examples of new architectural period.
8
The small factory stood alone until [to] 21st century.
9
In the fifties it was adapted [on] for the offices, in the sixties was adapted [on] for the Faculty of Archaeology, University of Lodz .
The façades have been plastered , windows have been changed and nobody knew how it looked like.
10
In 1935 our factory was extended to side wall [for] with a small outbuilding.
11
When we demolished it eighty years later we discovered a small preserved part of original elevation.
12
Elements of urban context :
factory
two modernistic townhouses on the sharp corner plots
park
13
side and back wall of the [fabric] factory as main component of the big entrance and main hall
main composition elements – factory, part [on] in scale of neighbourhood , glazed high part with sharp corner .
14
main [layouts] floor plans
section
compositional and construction autonomy of the [included] incorporated building
15
construction autonomy – project of diaphragm walls
16
Section presenting autonomy in terms of composition and construction of the factory.
17
Diaphragm walls protecting the old building at the point of contact with a designed underground garage.
18
The preservation measures of our back wall under construction.
19
The upper part of a building above the designed roof garden.
20
New building left the former factory untouched by hanging over its roof.
21
Because of fire safety reasons it was necessary to construct new floor plates, but original wooden beams were disassembled and assembled again together with cast iron pillars.
22, 23
The brick elevation begins its new life as a part of a double height hall…
24, 25, 26
…and here is our back wall defining its elongated part.
27
The lower part of the new facility is in both street and factory scale with a dominant opening that enables a direct view on the factory's front elevation. Above all there is a glass-coated edge of the upper part.
28
With its rounded edge facing the opposite park.
29
From the garden side continuing the line of factory's main elevation.
30, 31, 32
In the entrance hall we have proposed the same materials as on adjacent facades, providing by this a context, kind of framework, for factory's brick walls both inside and outside.
33, 34, 35
Substantial entrance opening with omnipresent park view.
36
Distinction between the new and the old part is clearly visible in the ceiling as well.
37
The former factory with adjacent garden is present in every conference room on all levels.
38, 39, 40
Our protagonist in a new important role with a sign of once illegally built windows, still separates two fire zones in the building.
41
The park view present in corner rooms of the upper part of new facility.
42, 43
Working space in the old factory.
44
The greenery on the roof under the substantial overhang of the upper part.
45
And next to it.